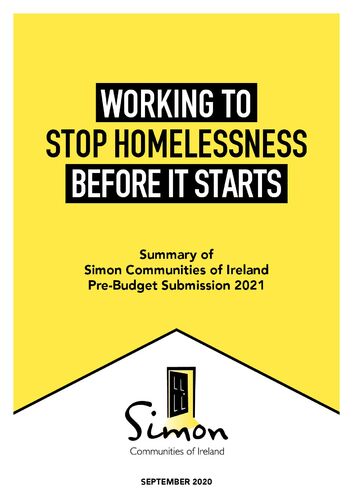 Pre-Budget Submission 2021
While the numbers of adults and children in emergency accommodation fell in the early period of the Covid-19 pandemic, homelessness remains at a crisis level in Ireland.
Measures taken during the Covid-19 emergency demonstrated that we can reduce the number of individuals and families forced to enter emergency accommodation and we can increase capacity to support people experiencing homelessness. If we can do it during an emergency, we can do it long-term.